Tucked away in the upper left corner of the country, containing groves of evergreen trees, majestic mountains and wide-open valleys, lies the beautiful state of Washington. You may know the state for its role in the Twilight series, as the home base of the Space Needle, or whatever Sasquatch image you have in your head right now. 
But for those of us who live here, Washington is so much more. Here, we enjoy endless options for outdoor recreation, abundant job opportunities, a thriving small business community and diverse housing options. And some might point out the absence of something — income tax! — as a perk of Washington living. 
If you're on the fence about moving to Washington, let us steer you in the right direction. We're unpacking just a few of the benefits of living in the Evergreen State, from data-driven statistics to the overall lifestyle. 
Outdoor Recreation

 

Abounds
Here in Washington, we have access to nearly every type of outdoor recreation, from skiing, snowshoeing and snowboarding in the winter, to hiking, swimming and biking in the summer. No matter your preferences, there is an endless amount of hiking trails, rivers, parks and mountains to explore in Washington. Some of our favorite destinations include the many hiking trails and campsites near Mount Adams and Mount St. Helens, the Olympic Peninsula, the many waterfalls tucked in the Gifford Pinchot National Forest, and of course — the many ski slopes in the Cascades. 
Its Scenery is Second to None
Along those same lines, the scenery in Washington is unbeatable. You don't even have to step outside to appreciate the gorgeous natural backdrop enhanced by thick, lush forests, mountain peaks, ice-cold rivers and lakes, and the vast Pacific Ocean. Many homes in Washington are positioned to enjoy these stunning scenes from their living room or back porch. 
There

 Are 

Employment

 Opportunit

ies Aplenty
Washington has ample employment opportunities, no matter what industry you're in. In fact, it was named the top state for business in the entire country in 2017, and it is still growing today! It is a thriving hub for healthcare, finance and technology, in addition to other industries. Not to mention, the state has a thriving agricultural scene. Washington is known for its impressive apple production, as Washington produces about 58 percent of all apples grown in the country. 
With tech powerhouses like Amazon, Microsoft, Google and others operating in the Seattle area, plus many more throughout the state, there's no question Washington is a leader in the tech industry. The increasing presence of tech companies in Washington, from major players to creative startups, creates exciting possibility for growth and rising employment rates. Vancouver and other Clark County cities have slowly built an impressive tech base over the years, with companies like DiscoverOrg, Formos, SmartRG, Webfor and more. 
There's a Local Focus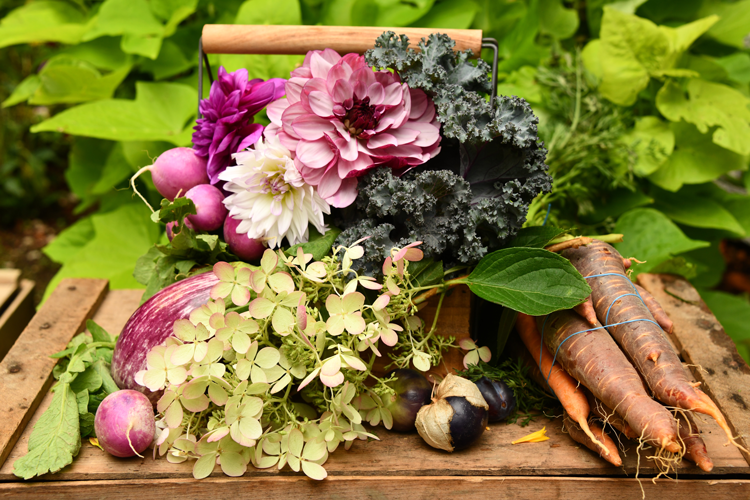 Although we just name–dropped big names like Amazon and Google, Washington is undeniably passionate about championing the underdog. In general, residents of Washington care about supporting small businesses, independent companies and all things local. This is exemplified by neighborhood farmers' markets, mom-and-pop shops, and other local-focused efforts throughout the state. As a locally owned and operated business ourselves, we are extra thankful for this focus! 
It Has

 

Water Access

 + Beautiful Beaches
While we may have our fair share of rain here, Washingtonians don't struggle with the woes that many living in landlocked states feel. We have immediate access to all types of bodies of water, from powerful rivers to serene lakes and cascading waterfalls to the vast Pacific Ocean. Whether you enjoy water sports or simply want to take in some breathtaking views, the state is packed with water in all forms. In Southwest Washington, there are a number of swimming holes popular during the warmer months, from serene pools at the foot of a waterfall to expansive lakes. 
It Is 

Environmentally Friendly
There's a reason Washington is called The Evergreen State! The state ranked #14 in Wallethub's survey of the Most Environmentally Friendly States and #7 for "Eco-Friendly Behaviors." Washington continually pushes the boundaries of eco-friendliness, through improving conditions for bike commuters, making recycling easier, providing clean energy and incorporating other green initiatives. Overall, residents of Washington seem to care about caring for the planet, from small at-home changes to larger initiatives focused on sustainability. 
There is 

No 

State 

Income Tax
Not only is Washington a great place to live — it's also a great place to work. Washington residents take advantage of no personal state income tax. In fact, the state has never had a personal income tax! There are a few "catches" to this luxury, including high sales taxes and high gas prices, but we are happy to be included amongst just seven states in the country without state income tax. And when all is said and done, you pay out less in tax money overall in Washington than you would in most states, as of 2017. 
It Has Both 

Large Cities + Smaller Towns
Washington has its fair share of larger cities, with Seattle being the most well-known. However, the majority of the state is comprised of small towns and quiet suburbs, where true community happens. Situated near the Washington-Oregon border, Vancouver (and its surrounding communities) merges the best of both the small town and big city feel, as residents may cross the river to Portland while also enjoying the quiet, laid-back feel of towns like Camas, Ridgefield and Vancouver itself. There are several desirable neighborhoods in Vancouver to choose from! 
The Pacific Northwest is known for its laid-back, "don't take life too seriously" vibe — and that's certainly reflected in the people you'll encounter in Washington. People take time to get to know their neighbors, they volunteer with community efforts, and they tip their baristas. In general, Washington offers a pleasant mix of approachability and a certain cool factor amongst its residents. 
It Has an Excellent Education System
In 2019, U.S. News & World Report released their annual ranking of the Best States, which ranked Washington as the #1 state in the entire country. Washington did especially well in the education category, where it ranked fourth in the country after Massachusetts, New Jersey and Florida. Washington state students maintain some of the nation's best scores in eighth grade reading and math test scores and receive college degrees with less debt than most students. 
While Washington does well across the board, it truly shines in higher education, where it ranks second in the entire country. The University of Washington is a driving force for the state's exceptional education, but there are a number of renowned colleges and universities throughout the state, including Washington State University in Pullman, Gonzaga University and Whitworth University in Spokane, Seattle University in Seattle, Western Washington University in Bellingham, and many more. No matter where you live in the state, access to higher education is obtainable (with the added benefit of in-state tuition!). 
There Are Diverse Housing Options
Washington hosts a diverse selection of homes and the real estate market in this growing state is promising, to say the least. Economic growth and stability have fueled the competitive real estate market throughout the state, from the Seattle metro area all the way over to Spokane. Southwest Washington is continuing to grow, with the lively city of Portland situated just a few miles across the Oregon-Washington border. There are a number of beautiful homes for sale in Vancouver, Camas, Ridgefield, Battle Ground, Washougal and other communities. Here, homebuyers may easily access the activity in both Vancouver and Portland without paying the prices that many Portland Metro buyers are paying.