The holiday season brings a lot of joy, cheer, feasts and gift giving. It's also a natural time to give back to the community, as there are many in our midst experiencing hunger or homelessness. The holiday season is especially difficult for those in need, and this year there's an extra layer of needs in light of the coronavirus pandemic.
Thankfully, there are many local organizations in the Portland area actively working to address those needs, with meal programs, housing and emergency services, toy drives, and much more. The Hasson Company is extremely passionate about supporting these nonprofits and charities, especially during the holidays. There are several ways you can get involved this year, including monetary donations, volunteer opportunities, in-kind donations, and even participating in a virtual event that benefits a charity.
Together, we can make a difference in our communities this holiday season — and beyond!
NOTE: Due to rising COVID-19 cases and recent restrictions, check the website of each organization to understand their policies, updates to volunteer opportunities, and other potential changes as the season progresses.⁠
SUPPORT A LOCAL ORGANIZATION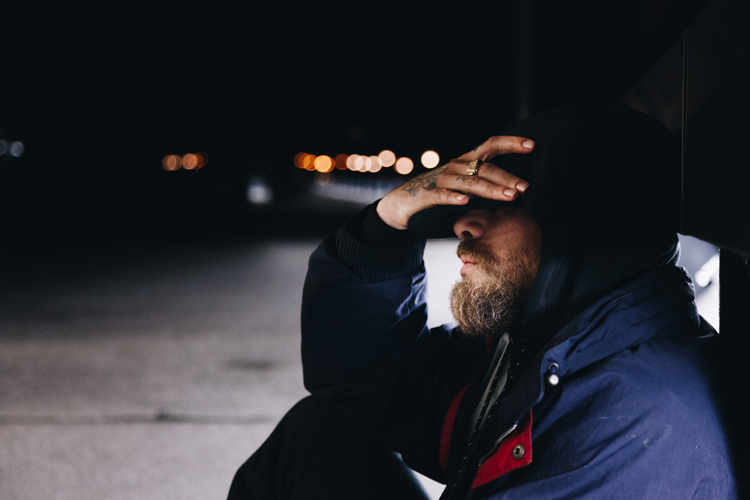 JOIN supports the efforts of individuals and families experiencing homelessness to transition into permanent housing. Their efforts are directed at individuals sleeping outside or in their car in the Portland Metro area.
Support JOIN: Make a financial donation or an in-kind donation (look at the complete list of specific needs or their Amazon Wish List). Or you can volunteer your time with JOIN.
Hunger Fighters operates a food pantry in Lake Oswego that provides basic food and hygiene items at no charge to families and individuals in the community.
Support Hunger Fighters Oregon: The best way to support Hunger Fighters Oregon is by making a financial donation. Your support goes a long way, as only $3.57 per day feeds one person for a week!
Oregon Food Bank collects food from farmers, manufacturers, wholesalers, retailers, individuals and government sources. They distribute that food through a statewide network of 21 regional food banks and approximately 1,200 food assistance sites serving all of Oregon and Clark County, Washington.
Support Oregon Food Bank: Donate money (93% of donations go directly to hunger-relief activities!) or volunteer your time. At this time, volunteering is limited to groups no larger than 10 and the food bank is not accepting food donations from individuals.
Blanchet House is a nonprofit organization in Portland providing meals and life-saving housing programs to people in need.
Support Blanchet House: There are several ways to support this organization, including volunteering and donating both clothing and money. You may also make sack lunches and care kits to be distributed to those experiencing homelessness.
Rose Haven is a day shelter and community center serving women, children and gender non-conforming individuals experiencing trauma, poverty, and physical and mental health challenges. During this time, where people are losing their jobs and homes, the shelter has experienced a huge number of women and children visiting the shelter looking for a safe place to shelter in place.
Support Rose Haven: Being that this is a day shelter only, they are in a constant need for volunteers and resources (which can be donated by appointment only), but the most effective way to support Rose Haven is through monetary donations, so they can purchase the supplies they need. You may also choose to adopt a Rose Haven family this holiday season, shopping for 3-5 gifts per child.
West Linn Food Pantry is a charitable, non-profit organization that provides food boxes for families in the West Linn and Lake Oswego areas. At this time, the food pantry is providing pre-packed food curbside for those in need.
Support West Linn Food Pantry: Donate your time or resources (non-perishable foods and personal care items) or make a financial contribution. More details here.
The Salvation Army is a Protestant Christian international charitable organization. The organization is at the center of a number of pressing needs, including COVID-19 support, wildfire relief efforts, hunger and homelessness, and more.
Support the Salvation Army: Your financial support can assist the Salvation Army in many ways, whether it's their Christmas Assistance program, food boxes initiative, women's and children's shelter, and much more. You may also donate goods and clothing or volunteer your time with the Salvation Army.
The Union Gospel Mission provides more than 200,000 meals a year to the homeless and people in need. The Mission also provides food boxes, coffee and snacks, clothing, hygiene items, referral services and emergency cold weather shelter to the homeless.
Support the Union Gospel Mission: The best way to support UGM is with a monetary donation. At this time, they are unable to accept volunteers due to the pandemic.
Family Promise of Beaverton assists homeless families by placing them in empty rooms and spaces offered up by churches, recreation centers and other locations throughout Beaverton. Their ultimate goal is to help families get back into permanent, sustainable housing and employment as quickly as possible.
Support Family Promise of Beaverton: You may volunteer with Family Promise of Beaverton or make a financial donation to support their efforts.
Sunshine Division has been providing food and clothing relief to Portland families and individuals since 1923. The nonprofit operates out of an on-site pantry and clothing room, and they offer a food box program and a no-cost food bank.
Support Sunshine Division: The best way to support Sunshine Division is with a monetary donation, which can be used to purchase the food items that are most needed. At this time, they are operating a temporary no-contact emergency food box distribution method for their clients. They have also suspended all volunteer activities and are not accepting any clothing or food that has been gathered or derived from food donation barrels or food drives. Get more information here.
Photo Courtesy of Tom Cook via Meals on Wheels
Meals on Wheels provides nutritious meals to thousands of older adults delivered straight to their door. They have stepped up in big ways during the coronavirus pandemic — and they need our support now more than ever before. Lake Oswego Meals on Wheels and Meals on Wheels People, which serves the Portland Metro area, provide meals for our most vulnerable neighbors. Many of their older community members are confined to their homes, so they are incurring unparalleled costs and are asking for substantial help at this time.
Support Meals on Wheels: There are many ways to support Lake Oswego Meals on Wheels and Meals on Wheels People, including being a driver, helping with their Friendly Chat Program, doing wellness checks to homebound seniors, donating face masks, and more. Or you can make a monetary donation.
JOIN HOLIDAY EFFORTS
Each year, the Salvation Army's Angel Tree Program provides gifts of new clothing and toys to more than 3,000 families in Clackamas, Multnomah and Washington Counties, who otherwise may not have anything for Christmas. And this holiday season, the organization expects to see a greater need, as unemployment rates have increased significantly. Businesses throughout the Portland area sign up as participants to collect toys throughout the season, and employees and customers can take home a tag and shop for a specific child this Christmas. They can also participate in the 2020 Virtual Angel Tree program, which allows the Salvation Army to shop for dozens of children on your behalf.
Each holiday season, Lake Grove Presbyterian Church and other churches throughout the country participate in Angel Tree Christmas. This year, they are hosting a virtual option; instead of physically selecting an angel tag from a tree, participants register to sign up for a virtual angel tag. Once you sign up, you will be contacted directly with details about the children in the household.
Hasson broker Cynthia Gerwe has served as the head of ministry at Lake Grove Presbyterian the last eight years. Each Christmas, the church serves approximately 60 local families and 100 children through the Angel Tree Christmas program.
The Christmas Family Adoption Foundation is focused on creating a positive and memorable holiday by giving gifts, clothing and necessities to families in need throughout the Pacific Northwest. You can join their efforts by becoming an Adopting Angel or making a donation, which will be used to purchase gifts for local families.
Hosted by the Marine Toys for Tots Foundation, Toys for Tots collects new, unwrapped toys for children throughout the Portland Metro. Drop off your donation at one of the many drop sites from mid-November to mid-December. A simple toy or monetary donation can go a long way in lifting the spirits of a child in need this holiday season.
Portland Fire & Rescue's Toy & Joy Makers campaign has been around for 100 years, working to promote the spirit of helping children and families in our community during the holiday season. Cash and toy donations can be dropped off at any Portland fire station or the Portland Toy & Joy office. Click here for a list of recommended toy donations if you need some ideas before you go shopping!
FOX 12 and Les Schwab Tire Centers are teaming up for their annual toy drive. To be extra safe during the pandemic, they are not accepting toys at the FOX 12 studios this year, but will be offering additional drop-off locations, including Les Schwab Tire stores, Al's Garden and Home, and Jack in the Box. Donations are accepted until December 13. Plus, participants may buy something off the Amazon Wish List of a local charity!
PARTICIPATE IN A HOLIDAY-THEMED RACE OR EVENT
December 6
This festive, holiday-themed 5K in Tigard has it all — Hostess HO HOs, Santa visits, hot drinks, prizes and other perks. But we're zeroing in on this charitable race because they're also collecting goods to help share the holiday spirit, including canned food, jackets, blankets, dog and cat food, which will be given to the Union Gospel Mission and the Oregon Humane Society.
December 11–13
Get decked out in holiday gear and participate in a fun and festive holiday race — all while battling the number one cause of disability: arthritis. 100 percent of your registration fee and fundraising will go to support the Arthritis Foundation, a nonprofit that aims to boldly pursue a cure for arthritis, while championing the fight against arthritis with life-changing resources, science, advocacy and community connections. The race has gone virtual this year, which means you can run the race wherever you choose. Every runner will still receive an exclusive Jingle Bell Run t-shirt, a unique medal, and a sticker!
November 21–December 1
Since 2007, Give n Gobble has invited walkers and runners of all ages to celebrate Thanksgiving morning together while giving back to those in need. Together, they have raised nearly $400,000 and contributed 80,000 pounds of food donations for local families. This year, the race has gone virtual with the same goal of giving back. You can pick your course and your finish line — knowing your registration and food donations go to Helping Hands Food Bank, which is affiliated with the Oregon Food Bank. Each registered participant who donates a bag of non-perishable food will receive a free t-shirt! Click here for more information and to register.
November 26
This year, there are multiple ways to participate in the Clark County Turkey Trot, which typically involves more than 1,000 people running on Thanksgiving morning at Klineline Pond in Vancouver. You can either run/walk on your own before Thanksgiving Day or run/walk at one of the marked courses on Thanksgiving morning. Courses will be marked from 8–10 a.m. with start and finish signs and 5K turnaround signs. No matter how you choose to participate, 100% of the race proceeds support the Clark County Food Bank. In past years, t-shirt purchases and registration fees generated enough funding to provide tens of thousands of meals for people in the community!
December 3 + 5
While we can't have a crowd of 20,000 people at the Oregon Convention Center this year, the Safeway Providence Festival of Trees is taking the holiday magic online. Watch the virtual gala auction and admire stunning Christmas trees and displays decorated by local businesses, designers, florists and volunteers. As a gala guest, you can enter to win spectacular raffles, bid in live and silent auctions, and donate to raise money for children with special healthcare needs. Plus, tune into the first-ever Home for the Holidays television special and visit with Santa! Proceeds from the Festival of Trees benefit Providence Children's Health, which provides healthcare to more than 20,000 children with special healthcare needs every year.
November 27–January 2
Considered the largest drive-through holiday light show west of the Mississippi, the Safeway Winter Wonderland will grab your attention with glimmers and glows around every corner. Spectators enjoy a spectacular drive-through light show with over 250 colorful light set pieces and fully animated scenes. Admission is charged per car. All proceeds from the event benefit the Sunshine Division, a nonprofit providing food and clothing relief to local families since 1923.
COVID NOTE: This year, they are not offering bike/dog walking nights and are operating with a cashless entry system. Please wear a mask when purchasing your ticket from the booth or if you are outside of your car to use the restroom. They are not handing out candy canes and goodie bags, but are instead putting together an exciting virtual goodie bag made available through a QR code. They are unable to accept food donations this year, but encourage visitors to make an additional donation to the organization with their ticket purchase.
How Will You Give Back This Year?
We are just skimming the surface on the many opportunities to give back in the Portland area. We'd love to hear about your favorite local non-profit or charitable fundraiser! Tell us all about them in the comments below.
Thank you for your generosity and support! Together, we can uplift our neighbors during this challenging season.