A lot has happened in 2020 (to put it lightly!). And as we near the end of the year, we are looking forward with hopeful anticipation to fresh beginnings in 2021.
Interior design — specifically a color scheme — has the impressive power to set a tone in our spaces, whether we realize it or not. That's why we're turning to Miller Paint to help us create a positive, uplifting environment in our homes in the coming year.
Miller Paint is an employee-owned company with 56 stores throughout Oregon, Washington and Idaho. Manufactured in Portland since 1890, Miller Paint is celebrating its 130th year in business in 2020. Miller Paint products are specifically formulated for the Northwest climate and are known for outstanding quality and durability.
After 13 decades in the business, Miller Paint sure knows color. So thankfully, they have officially announced their color trends forecast for 2021!
Drum roll, please…
Miller Paint's Color Trends Forecast for 2021
Miller Paint foretells a palette of calming connection.
"2020 has been a challenging year full of uncertainty, and as a global community, we are seeking calm, comfort and healing," said Puji Sherer, Director of Color Marketing for Miller Paint. "As a result, we are seeing two color trend stories emerge: one of hope and one of connection."
Simple Serenity + Chicago Skyline
Miller Paint predicts people will seek uplifting hues, like cool blues that feel expansive and hopeful. Blue is inherently a trustworthy color, but there will be a value shift from heavy and dark blues to lighter and happier tones. Miller Paint's forecast for 2021 includes Simple Serenity 0614 and Chicago Skyline 0631, both softer blues with undertones of periwinkle that feel upbeat and clear, like blue skies on the horizon. These colors will reflect well on cabinetry, kitchen islands or a powder room.
Peace of Mind + Kingdom's Keys
Miller Paint also believes people will gravitate toward warmer hues that feel close-in and reassuring. Earthy hues are resonating as individuals look for grounding and stability in their lives. Miller Paint's forecast for 2021 includes Peace of Mind 1004 and Kingdom's Keys 0160, both terracotta hues that promote unity and gathering when used in interiors, such as kitchens and dining rooms, and suggest a connection to the natural world when used outdoors.
Fresh Linen + Nilla Vanilla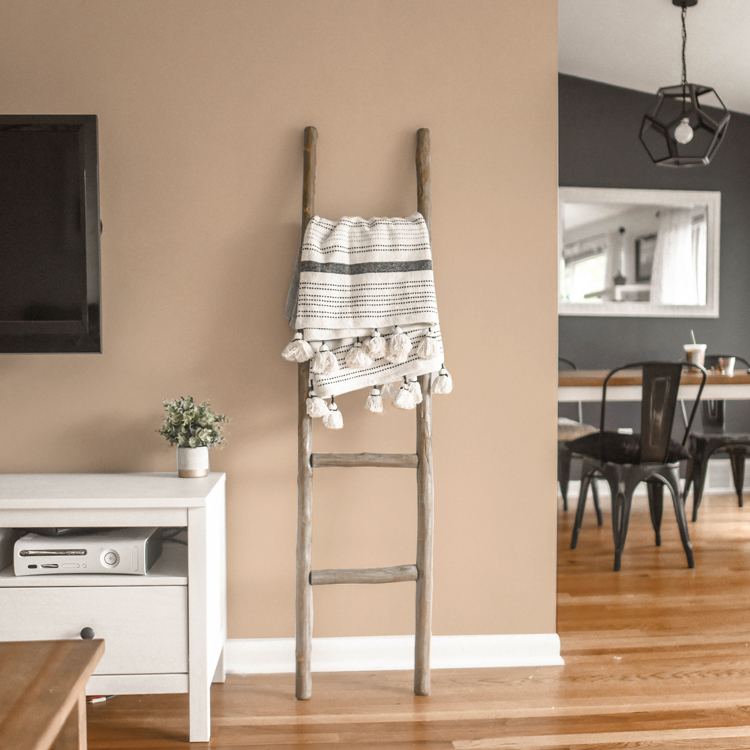 Supporting hues of stark whites and ubiquitous greys will give way to warmer whites like Fresh Linen 0180 and Nilla Vanilla 0003, as touches of umber undertones are showing up in whites for walls, ceiling and trim.
Fire Dance + Deep Space
Complex colors are also gaining ground as accents on cabinetry, textiles and artwork. Colors that ride the line between multiple hues, like yellow-green Fire Dance 0799 and green-black Deep Space 0487, add an unexpected interest to exteriors and interiors, including on a bookshelf or accent wall.
Incorporating These Colors
There are several ways to incorporate these calming, connection-inducing hues into your home this upcoming year. You could simply add a few touches of small accessories, like throw pillows or blankets, houseplant pots (hello terracotta!), wall art, vases and more. Or you could fully commit to a color by painting an entire room or an accent wall to really transform your space! If you're feeling less adventurous, you can paint a piece of furniture instead.
Miller Paint has adapted to the COVID-19 pandemic by offering virtual color consultations, curbside pickup and home delivery. Find the location nearest you to start paint shopping! Be sure to check their adjusted store hours before you go.
Photos Courtesy of Miller Paint