Let's face it. Here in Portland, dogs are members of the family. In fact, the city is packed with plenty of dog-friendly restaurants and breweries, hotels, and other establishments, so you don't have to choose between happy hour and Fido. Plus, Portland has the nation's highest dog park per capita with a total of 33 in the city!
Let your fur baby roam, play and make new friends at one of the many dog parks in Portland and surrounding neighborhoods. We did a little digging (no pun intended) and uncovered a handful of the best fenced-in, off-leash dog parks in the Portland area so you and your dog can spend less time searching and more time playing fetch.
12770 Southwest Ash Avenue, Tigard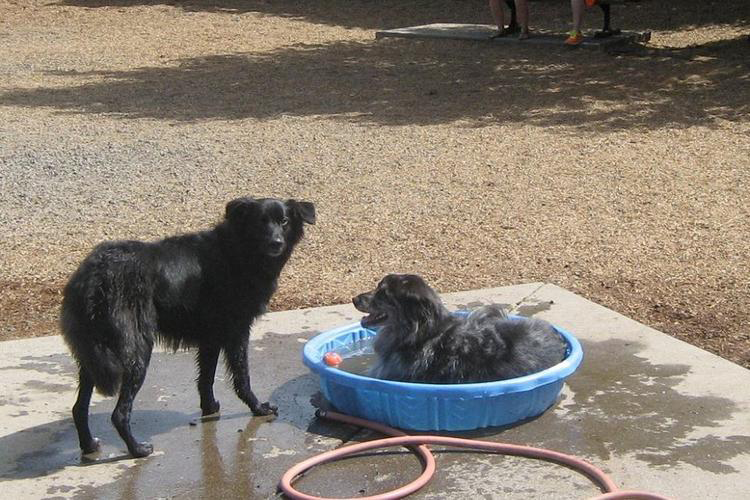 Photo Courtesy of BringFido
While there are several incredible dog parks in Tigard (check out Potso Dog Park and Summerlake Dog Park!), Ash Avenue Dog Park makes the list for its cleanliness. This completely fenced-in area is filled with wood chips, which means no mud or dust! Plus, it has plenty of space, doggie bags, water fountains operating during the warmer months, benches and a covered area.
6550 Southeast 60th Avenue, Portland
Brentwood Park is a half-acre park adjacent to the Joseph Lane School in the heart of Brentwood-Darlington. Keep in mind that there is no water on site, so you should bring your own water for your pup!
9360 North Columbia Boulevard, Portland
Photo Courtesy of BringFido
The expansive 16.76-acre Chimney Park is perhaps most well-known for its fenced-in area for dogs, which includes a walking path and plenty of shade. The terrain is a mixture of grass, pavement and wood chips, so paws stay relatively clean at Chimney Park. Plus, there are picnic benches for owners to sit at and plenty of water for pups to drink on a hot day.
1099 Northwest Overton Street, Portland
Situated just steps from the Willamette River in downtown, the Fields Park is a large, wide open field accompanied by a fenced-in dog park (at the northern tip). Half of the fenced-in area is designed for smaller dogs and the other half is for larger dogs. Downtown dogs of all sizes (and their owners) will love this centrally located play area!
Southwest 45th Avenue & Vermont Street, Portland
Photo Courtesy of BringFido
Encompassing 91 acres, Gabriel Park is one of the largest parks in the city. In addition to the skate park, tennis court, sports fields, playground and walking trails, the park has a spacious 1.5-acre off-leash dog area that is completely fenced in. The park is equipped with fresh water, doggie bags and picnic tables. Not to mention, Gabriel Park backs up to a forest, providing a beautiful setting with plenty of shade.
13770 Southeast Ridgecrest Road, Happy Valley
This small neighborhood park in Happy Valley offers plenty of space for dogs of all sizes to roam. There are two generously sized fenced areas, one for small dogs under 40 pounds and another for larger dogs. Happy Valley Dog Park also has water fountains and doggie bags!
17800 Stafford Rd, Lake Oswego
Photo Courtesy of BringFido
Situated at Luscher Farm in Lake Oswego, Hazelia Field Dog Park is a 1.5-acre facility with two divided sections designated for small and large dogs. The serene farm setting provides a peaceful place for your pup to play — and for you to relax in the shaded areas. This spacious park is very well-maintained, and has fresh water available.
4499 Northeast Century Boulevard, Hillsboro
Situated near US-26 in Northeast Hillsboro, Hondo Dog Park is a large, well-maintained dog park with three separate areas, including one for smaller dogs. Plus, there is an area designed for winter with pebbles to keep mud away! The park is also equipped with benches, water fountains, trash cans, a walking path and a three-piece obstacle course.
12641 Northeast Fremont Street, Portland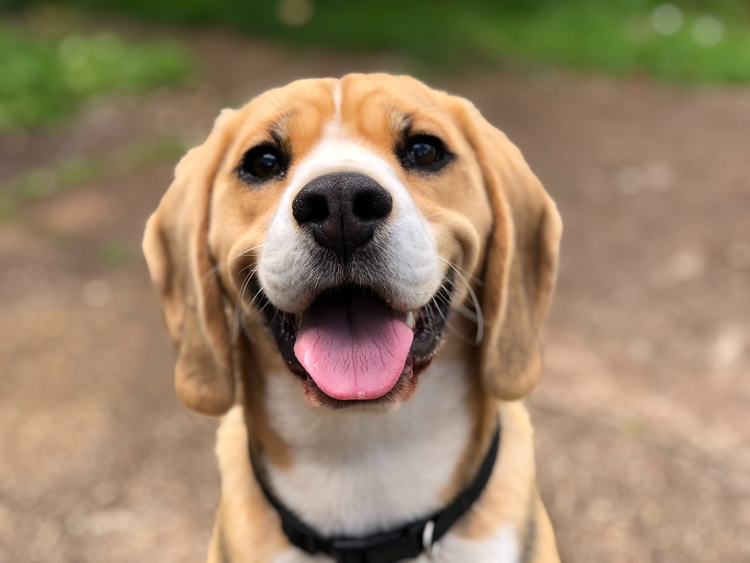 The 15.7-acre Luuwit Park is home to Luuwit View Dog Park, a large fenced-in dog area complete with walking paths. This beautiful park also has a splash pad, a community garden, a soccer field, a grassy open space, an amphitheater, a children's play area and picnic benches.
Southeast 170th Avenue, Portland
Situated in Northeast Portland near Gresham, Lynchwood Park is a 1-acre dog park with benches outside of the fenced-in area. The park is frequented by a tight-knit community of regulars who work hard to maintain this beautiful area for their pups! Be sure to bring doggie bags and fresh water for your dog, as the water spigot is not turned on all year long.
1100-1298 Northeast 57th Avenue, Portland
The 14-acre Normandale Park in Hollywood is home to a 1.5-acre off-leash dog run that is completely fenced in. On a hot day, fresh water is available for dogs and there is plenty of shade for owners. Plus, there are two big dog sections and one small dog section.
5167 Northeast 15th Avenue, Vancouver
Ross Dog Park is a massive 8-acre dog park in Vancouver with plenty of space for dogs to run, wander and play. Fenced and double-gated, this well-maintained park has a separate area designed for dogs under 25 pounds, plus walking trails and a water station. There is a flat area and a relatively steep hill, perfect for giving ball chasers a good workout!
8515 Southwest Tualatin Road, Tualatin
Photo Courtesy of BringFido
The spacious Tualatin Community Park in the heart of Tualatin is known for its skateboard park, playground, sports fields, picnic sites, and incredible dog run. After you've walked the trails in the park with your pup, let them off leash in one of the two areas designated for small and large dogs, both of which are lined with wood chips, which means less mess after play time!
It's time to paws and play!
Let us know what Portland area dog parks your dog approves of! Comment below with your favorite(s).