The lively city of Portland knows how to properly celebrate just about anything, whether it's craft beer, bikes, films, a special holiday, flowers or live music.
Mark your calendars with these can't-miss annual events taking place throughout the city this year — and hopefully, for many years to come. These annual Portland events will help you experience our diverse, creative and fun city to the fullest!
Skip Ahead To: January | February | March | April | May | June | July | August | September | October | November | December
JANUARY
For more than 30 years, the Reel Music Festival has combined movies and music, featuring musicians from nearly every genre, including jazz, blues, folk, rock, electronic, world, classical and more. The festival kicks off in January and typically extends into February.
The La Su Chinese Garden hosts a two-week celebration of the Chinese New Year, extending from late January through early February. Activities include lion dances, children's activities, martial arts, and cultural and historical demonstrations, culminating with a traditional lantern-viewing ceremony on several evenings.
FEBRUARY
Designed to celebrate both the beloved genre of jazz and Black History Month in February, the Biamp PDX Jazz Festival is organized by PDX Jazz, a nonprofit cultural arts organization dedicated to curating jazz in Portland. Each February since 2004, the festival has featured performances by both major international artists and local up-and-coming talent.
Each February, the Portland Expo Center hosts the Portland Spring Home and Garden Show to kick off gardening season. Talk with experts, shop for the newest products, or find inspiration for your next home or landscaping project.
Hosted by the Willamette Light Brigade, the Portland Winter Light Festival combines light and technology to create interactive experiences throughout the city. Enjoy more than 100 illuminated art installations, more than 60 vibrant performances and live events, educational programs, stunning kinetic fire sculptures, and more.
MARCH
For over 10 years, Portland Dining Month has been a month-long celebration of Portland's exceptional culinary scene. For a flat rate per person, diners can indulge in creative three-course menus at more than 100 participating restaurants throughout the city.
Attracting nearly 40,000 people each year, the Portland International Film Festival is the biggest film event in the state. The multi-day festival premiers more than 140 international shorts and feature films, plus parties, visiting artists and more film-centric events.
The Portland Oregon Women's Film Festival celebrates the art and cinematic contribution from women filmmakers around the world. Over the course of four days, enjoy an exhibition of films made by women, moderated filmmaker panels, filmmaker workshops and more.
Enjoy live music, traditional Irish dancing, food and libations at the annual Kells Irish Festival, considered the largest St. Patrick's Day festival in the Northwest. The festivities take place close to March 17 at four locations: inside the original downtown pub, in a festival tent in the parking lot behind the pub, at Kells Brewery, and in a festival tent in the parking lot adjacent to the brewery. Kells knows how to celebrate any occasion — especially St. Patrick's Day!
Take a trip south to Woodburn for the month-long Wooden Shoe Tulip Festival, one of the most beloved annual traditions for Oregon residents. The event showcases an impressive display of more than 40 acres of tulips and daffodils of all colors. Plus, enjoy food, wine, pony rides and more activities to kick off the spring season!
APRIL
Considered one of the most significant soul music festivals in the country, Soul'd Out Music Festival features nearly 50 artists performing at multiple locations throughout the city. The festival promises "the best of world music, jazz, funk, fusion, hip-hop, electronic and more."
Each April, Cellar 503 hosts Pour Oregon, a one-day festival featuring over 50 small artisanal winemakers from all over the state. Experience the incredible diversity of this wine-rich state as you enjoy pinot noir, cabernet sauvignon, pinot gris, riesling and many other varietals. Learn more about Cellar 503, a wine club featuring unique, high-quality, affordable Oregon wines.
MAY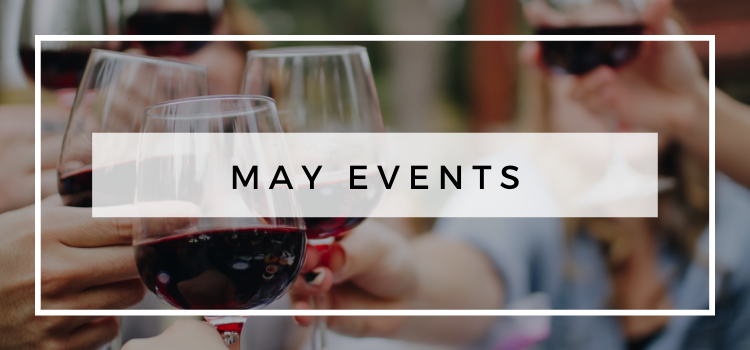 This weekend is dedicated to sampling, savoring and indulging in chocolate of all kinds. Open to the public, the festival is a celebration of everyone's favorite food: chocolate! Sample everything from artisan truffles to drinking chocolate from more than 80 exhibitors at the Oregon Convention Center.
Each year, the Portland Guadalajara Sister City Association throws a massive Cinco de Mayo party — the largest multicultural festival in the state of Oregon! The annual Cinco de Mayo Fiesta features top-notch entertainment, carnival rides, an artisan village, food and drinks, and much more.
Each year, towards the end of May through early June, the city hosts the Portland Rose Festival, a civic celebration dating all the way back to 1907. Attend a number of exciting events, from the opening night fireworks display to the second-largest floral parade in the country, and every festivity in between.
Considered one of the largest events in the area and one of the region's longest-running events, Memorial Weekend in the Wine Country caps off Oregon Wine Month with a celebration you don't want to miss. More than 150 wineries and tasting rooms kick off the summer wine tasting season with a number of tastings at their various locations throughout the Willamette Valley. Taste new wines from your favorite labels, sample from the barrel with winemakers, or savor specialty food pairings and live music.
JUNE
Each year since 1994, Pride Northwest, Inc. hosts this two-day celebration promoting acceptance and pride for the LGBTQ community at Tom McCall Waterfront Park. The Portland Pride Waterfront Festival & Parade is the single largest visibility avenue for our region's LGBTQ community organizations and businesses, where they can attract new supporters and clients, increase their volunteer base, and raise much-needed funds.
Portland International Beer Festival is a three-day specialty beer festival held in the Pearl District North Park Blocks. Discover hard-to-find beers and ciders from all over the world as you sample everything from classic styles, like pilsners and pales, to exotic New World hybrids, like barrel-aged hoppy farmhouse sours.
Enjoy 10 days filled with fun, educational, eye- and palate-opening, eating and drinking events in the craft beer mecca that is Portland. PDX Beer Week is a celebration of craft beer culture and all of its tangents from food pairings to beer ice cream, artwork and design, film, and science. Experience some of the best beers from around the world in addition to several local brands and companies. PDX Beer Week events take place at various locations across the city, from intimate tastings and beer dinners to large festivals, games, screenings, and enlightening beer and food pairing events.
JULY
Kick off your Fourth of July celebration with the Waterfront Blues Festival, the largest celebration blues, soul and funk this side of the Mississippi. This long weekend is filled with amazing performances across four stages, lots of food, local vendors, river boat cruises and more!
Considered a craft beer destination across the nation, the Oregon Brewers Festival is one of the longest-running craft beer festivals in the country. About 60,000 people attend this four-day event on an annual basis! Sample handcrafted brews from 80 independent craft breweries serving a variety of beers — including Belgians and blondes, pales and pilsners, and saisons and sours.
The Jazz Society's Cathedral Park Jazz Festival is a free three-day concert series taking place in the Cathedral Park neighborhood at the base of the St. John's bridge. Now celebrating 40 years, the festival is the longest-running jazz and blues festival west of the Mississippi. The Cathedral Park Jazz Festival showcases the region's best local jazz and blues musicians while recognizing and promoting the many local businesses in this vibrant neighborhood.
PDX Pop Now! is a must for all music lovers in the city, as it is arguably the best annual event for discovering Portland's finest up-and-coming artists. Plus, PDX Pop Now! is completely free and open to all ages. This volunteer-run festival takes place each July under the Hawthorne Bridge on the Eastside. Grab a bite to eat from food trucks parked on site and enjoy a beer from the beer garden, knowing the proceeds from your purchases will go towards keeping this community tradition alive each summer.
Float atop the Willamette River at The Big Float, an annual fundraiser event for the Human Access Project. After the event opens with a grand parade, join the flotilla in the river atop a floatation device, then paddle down river to land on the west bank at the Tom McCall Bowl. It is there that Portland's grandest downtown beach party will be held, complete with live music, food carts, a beer and wine garden, sponsor booths, and a kids' activities area.
AUGUST
Considered one of Portland's most renowned music festivals, Pickathon is a three-day celebration of talented artists from both near and far. In fact, the festival is so "Portland" that season six of Portlandia kicks off with an episode taking place at Pickathon. Head to Pendarvis Farm in Happy Valley to be a part of this exciting celebration of music covering a wide variety of musical genres.
MusicfestNW presents Project Pabst, a celebration of music, beer and all things local. This two-day, two-stage festival features some of the biggest and best acts of local music at Waterfront Park in downtown.
Since 1997, the community has gathered atop Mount Tabor for the annual PDX Adult Soapbox Derby on the third Saturday of August each year. A crowd of 7,000–10,000 people watch as home-built creations and their owners race down the side of the hill three times, followed by championship rounds. Winners receive awards for speed, engineering, art and other categories after racers cross the finish line!
Now celebrating 25 years, Providence Bridge Pedal is a summer tradition celebrating our bike-friendly city, bridges, and of course, biking. This annual bike ride crosses a total of seven bridges, which are partially closed to cars, affording rare views and a relaxed ride. Distances range from 13 to 24 miles.
SEPTEMBER
Every year, Art in the Pearl sets up shop in the Pearl District's North Park blocks on Labor Day weekend. This vibrant arts event has been named one of the top 10 arts and crafts fairs in the country! Visit with over 100 artists showing and selling a range of beautiful work, including wooden furniture, paintings, photography, glass, clay, metal, jewelry and much more. The festival fills the Northwest Portland Park blocks with an abundance of art, theater, music and hands-on activities for all ages. Art in the Pearl is completely free and requires no tickets for entry.
Experience the best of the best in the culinary world at Feast Portland, which features a number of events at restaurants around town, Director Park, Pioneer Courthouse Square and the Portland Art Museum. Debuting the most renowned chefs from both here in Portland and from around the world, Feast Portland is a celebration of the diversity of the food and beverage community.
OCTOBER
Filmmakers and film lovers alike will have a blast at the Portland Film Festival, a week-long event featuring director Q&As, networking opportunities, film premieres, workshops and more. The festival focuses on the people, ideas, technology, skills, and artistry behind filmmaking and provides both entertaining and educational opportunities to the public.
Taking place at the world-famous Old Church Concert Hall, Portland Fashion Week brings locally, nationally and globally renowned designers to the trend-setting city of Portland for five days of fashion shows. Portland Fashion Week continues to revolutionize the industry through upholding the slow fashion and sustainable fashion mindsets.
Founded in 1972, the Portland Marathon is the premier marathon and half marathon on the West Coast and consistently ranks amongst the top marathons in the country. Cheer on the runners tackling the half or full marathon along the route or volunteer to hand out water or help runners sign in. And if you're participating in the race, best of luck!
For nearly 70 years, the Portland Greek Festival has taken over Northeast 32nd and Glisan for a cultural celebration unlike any other. The festival is considered the largest Greek festival on the West Coast, attracting more than 15,000 people, and has been designated as an Oregon Heritage Tradition by the Oregon Heritage Commission. Over three jam-packed days, attendees enjoy Greek food, music, dancing, shopping and more.
To witness the most "Pacific Northwest" fall activity we could possibly imagine, head to the Lake at Tualatin Commons for the West Coast Giant Pumpkin Regatta. Watch as costumed paddlers race around the lake in massive 1,000-pound pumpkins in a series of wacky races. While this certainly is the main attraction of this award-winning event, you can also enjoy a pie eating contest, a kids' costume contest, pumpkin golf, pumpkin bowling, clown shows and much more.
Portland VegFest is a two-day event celebrating plant-based living with hundreds of free food samples, health and nutrition speakers, chef demonstrations, Fitness Stage workouts, restaurants, films, and activities for kids and teens. This massive event at the Oregon Convention Center is fun for vegans, vegetarians, and curious carnivores alike!
NOVEMBER
Formerly called Wordstock, the Portland Book Festival features over 100 author presentations, pop-up readings and writing workshops. This massive literary event at the Portland Art Museum and surrounding venues is a must-do for all book lovers in Portland — and beyond. The weekend-long festival in the fall offers a variety of bookish activities and non-bookish activities, including vendors, local food trucks and partner events.
On the day after Thanksgiving, join the crowd of more than 25,000 Portlanders under the spectacular 75-foot Douglas Fir at Pioneer Courthouse Square. Enjoy a sing-along, plus performances from a variety of talented musicians and chorale singers. And of course, watch the mayor, city dignitaries and Santa Claus flip the switch to illuminate 14,000 colorful lights on the city's tree!
DECEMBER
An annual tradition for many in Portland, the Oregon Zoo's annual ZooLights is an enchanting event featuring more than 1.5 million dazzling lights. You will see the zoo in a whole new light, as you visit with animals, ride the popular lighted train, hear live music, sip on warm drinks, and enjoy dinner from a number of food trucks. Plus, Santa will be on site for photos throughout the season!
Join a crowd of 20,000 people at the Annual Safeway Providence Festival of Trees, filled with fun for the whole family at the Oregon Convention Center. The festival features more than 100 exquisitely decorated trees, mini trees and holiday displays, designed by local businesses, designers, florists and talented volunteers. Proceeds from the entire event will benefit Providence Children's Health and help them provide services and research that would not exist without philanthropy.
Each year, the Holiday Ale Festival unites beer lovers with dozens of winter warmers for a joyous five-day celebration in the heart of the city. This quintessential Portland event has earned a reputation as the premier winter beer tasting venue on the West Coast. Stay warm and dry under a large clear-top tent covering Pioneer Square with gas heaters all around. More than 50 winter ales and ciders are featured at the event, all of which were created specifically for the holiday season.
Happy Celebrating!
There is so much to celebrate all year long. What Portland events are on your calendar this year? Let us know in the comments below!