Whether it's winter, spring, summer or fall, there's always a reason to celebrate — especially when you live in the scenic, outdoorsy and friendly city of Hood River. And this city sure knows how to celebrate!
Mark your calendars for these can't-miss annual events, focused on everything from live music to hard cider, and water sports to local shops. No matter what you're interested in, there's something on this list for you!
SKIP AHEAD TO: Spring | Summer | Fall | Winter
SPRING
March
This isn't just one event! Hood River Music Month is a collection of smaller events all focused on music throughout the month of March. The multi-week celebration highlights a variety of musical genres, including classical, jazz, acoustic, indie, rock, and bluegrass, plus musicals, films and lectures. Take a look at the events this year taking place at various venues around town, from wineries and breweries to theaters and hotels.
April
This is another month-long celebration, this time focused on all things blossoming. Welcome spring as cherry, apple and pear trees begin to blossom throughout the valley with Hood River Valley Blossom Time, featuring family-friendly farm events, craft shows, culinary treats, wine and cider tasting, and more! Take a scenic drive along the Hood River County Fruit Loop, stopping at these must-visit stops along the way.
April
Photo Courtesy of Bear Boot Productions via the Hood River Chamber of Commerce
Hood River is gaining momentum as a hotspot for hard cider, as the area is teeming with apple and pear orchards. Celebrate the region's thriving hard cider culture at the annual Hood River Hard-Pressed Cider Fest, where you can sample creations from local cider makers in addition to a variety of Northwest cideries. This day-long event also features live music and a kids' activity area — which means the whole family can join in the fun!
May (Through November)
Each May, Hood River residents look forward to the start of farmers' market season, which can be enjoyed all summer and fall long. The Hood River Farmers' Market hosts 40–50 vendors each week, bringing the finest and freshest foods to the community. Plus, enjoy live musical performances, children's activities, cooking demonstrations, and much more. Don't fret when the season is over! The farmers' market actually continues through the winter, moving the party inside Wildwood Academy on the first and third Saturday of the month.
SUMMER
Fourth of July Celebration
July
Each Independence Day, downtown Hood River comes to life with a parade, live music, delicious food, a flag ceremony, kids' activities, and much more. The Hood River Fire Department hosts a barbeque with hamburgers and hot dogs each year, plus refreshments from other vendors. This is a summertime community event you don't want to miss!
July
For over 90 years, the Hood River County Fair has been a beloved community tradition. Discover endless activities for all ages at the Hood River County Fairgrounds, including carnival rides, delicious food, live music, animals, exhibits and more. Visit their website for up-to-date information about this year's fair, including admission and hours.
August
Photo Courtesy of the Gorge Paddle Challenge
Taking place at Hood River's Waterfront Park, the SIC Columbia Gorge Paddle Challenge is a festival celebrating stand-up paddleboarding with a distance downwind race, a course race, and a team relay race. Whether you're there to compete, watch the action, or enjoy the free SUP lessons, demos and live music, this is an exciting weekend in Hood River!
August/September
Either in late August or early-to-mid-September, Music Festival of the Gorge takes place at a handful of venues in Hood River each year. The event is a fundraising concert for the Matt Klee Memorial Fund, benefitting music programs in Hood River area schools. The goal of the festival is to build community connections and a love for music by showcasing local musicians, all in an effort to support arts experiences in our schools and community. See this year's schedule and lineup here.
FALL
September
Photo Courtesy of the Western Antique Aeroplane & Automobile Museum
Each year on the weekend after Labor Day, the Western Antique Aeroplane & Automobile Museum celebrates their birthday in a larger-than-life way. Their annual Fly-In features hundreds of planes, food, seminars, activities, and much more at the museum. This is a rare opportunity to see vintage aircraft fly through the sky and meet the pilots who fly them!
September
Awarded the silver medal for "best beer festival" from the Willamette Week Oregon Beer Awards, the Hood River Hops Fest is an annual celebration of a valuable beer ingredient — freshly harvested hops. Hood River County is surrounded by renowned hop-growing regions, making this the perfect place to celebrate this beloved bitter ingredient. Since 2003, brewers have gathered each September in downtown Hood River for this festival, featuring more than 40 breweries, plus a variety of food vendors, live music and more.
October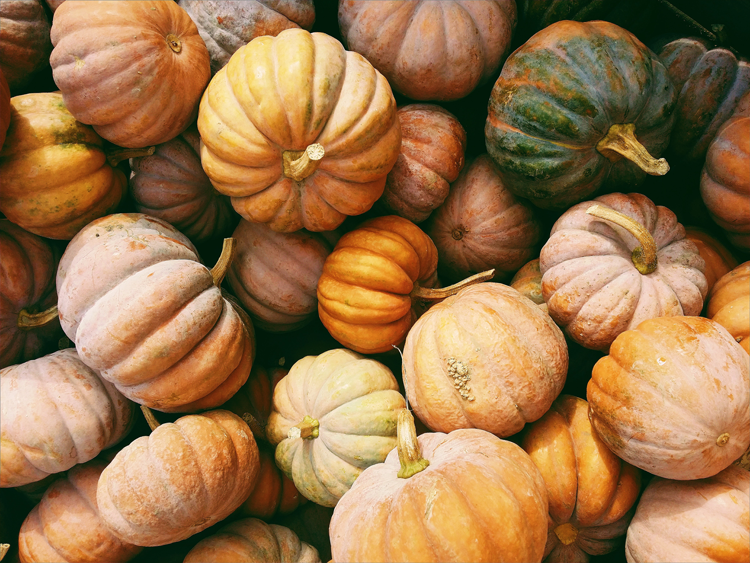 Welcome fall at the Hood River Valley Harvest Fest, the largest harvest celebration in the Gorge. This old-fashioned fall festival brings together more than 120 vendors offering local produce and food products, locally made arts and crafts, plus a variety of wineries and cideries, live music, eating contests, kids' activities, and much more. This multi-day celebration is the perfect way to celebrate all things autumn!
October
Get moving at the Columbia Gorge Marathon & Half Marathon, an action-packed race that travels from the historic Columbia River Highway, through the small town of Mosier, and up to Rowena Viewpoint, where you can take in views to the east and the Columbia River Gorge to the west. All the while, enjoy breathtaking fall foliage and crisp autumn air. The marathon ends along the banks of the Columbia River, making this one of the most scenic runs in the region!
WINTER
November
Get started on your holiday shopping early at the annual Holiday Open House, which takes place in mid-November. For a few days, shops in Hood River will open early so both locals and tourists can go on a shopping spree while supporting local businesses!
November
Providing another opportunity to support local businesses, Small Business Saturday takes place each year on the Saturday after Thanksgiving. This is an excellent opportunity to support the many amazing small businesses in Hood River and surrounding communities — and get your holiday shopping done early!
December
Hood River comes to life with holiday spirit during the annual holiday parade and tree lighting in early December. Admire the festive parade as it winds through downtown, watch the city tree light up with sparkling lights, go caroling and maybe even catch a glimpse of Santa!
February
Hood River Foodie February is a new addition to the city's annual event roster — but it may be the most tasty on this list! This month-long celebration of the area's dining scene gives visitors and locals alike the chance to support local restaurants and discover some of the best food in the region. Keep an eye on the events (like the Sandwich Smackdown!) planned this year.
It's Time to Celebrate!
Add these exciting annual events to your calendar — and let us know which ones we need to add to ours.