When moving to a new area, choosing a neighborhood can be an intimidating feat. It's important to identify your ideal neighborhood depending on your lifestyle, preferences, hobbies and budget.
Get to know the 13 neighborhoods of Bend, each of which offer an array of amenities, characteristics and housing styles. The city of Bend is conveniently divided into four distinct quadrants, each with their own unique personality. No matter what you are looking for in a community, Bend has so much to offer both residents and visitors. There are so many reasons to consider moving to this charming, outdoorsy town in the heart of Oregon — from its obsession with craft beer, beautiful weather and overall laid-back feel, not to mention a wonderful selection of homes.
SKIP AHEAD TO: Northwest Bend | Southwest Bend | Northeast Bend | Southeast Bend
Northwest Bend is considered the trendiest and most desirable region to live in Bend. Plus, it is a particularly attractive quadrant for those who spend a lot of time outdoors. In just a few minutes, residents may access nearby mountains, hiking trails, beautiful parks, and of course, the Deschutes River, which runs through the east side of NW Bend. But you also can easily access a myriad of restaurants, coffee shops, breweries, bars, shops and other neighborhood conveniences in NW Bend. NW Bend includes the neighborhoods of Awbrey Butte, Summit West, River West and Old Bend, each of which offers an array of unique amenities and features.
For Luxury:
Awbrey Butte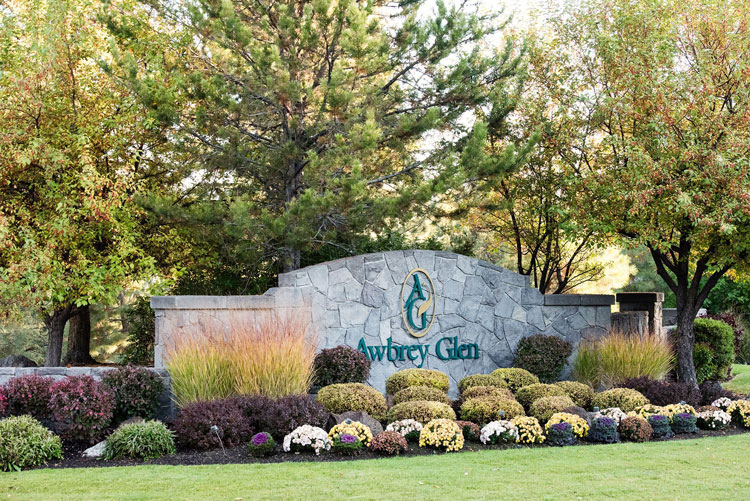 Awbrey Butte is considered one of the most affluent neighborhoods in Bend. It hosts some of the nicest and largest homes in the area, many of which enjoy views of mountains and downtown Bend. Awbrey Glen Golf Course is an exceptional private golf course in the neighborhood offering Cascade views, a championship course, a public restaurant and a myriad of other amenities. You'll find a variety of homes for sale in Awbrey Butte, from new construction properties to older homes, most of which are situated on sizeable lots to take advantage of the beautiful surrounding scenery.
For New Construction:
Summit West
Situated just west of River West, Summit West is one of the newest developments in Bend. Most of the homes for sale in Summit West are brand new — or just a few years old. Sizes range from simple starter homes to extravagant properties boasting all the upgrades. This is an ideal neighborhood for outdoorsy residents, as Summit West is situated near a number of popular parks and trails.
For Socialites:
Old Bend
Considered the heart of the city, Old Bend is home to downtown Bend, which holds many of Bend's best restaurants, bars, shops and local businesses. Residents of Old Bend enjoy access to this central and lively district, making it an ideal neighborhood for socialites. Old Bend is also home to Drake Park and Mirror Pond, a popular riverfront park. Here, you'll find some of the most distinguished homes in the city, many of which date back to the early 1900s.
For History Buffs:
River West
History buffs and architecture lovers will love River West, which is situated — you guessed it! — just west of the river. The neighborhood is somewhat of a continuation of the downtown area, and it includes the same architectural style downtown is known for, including Bungalows, Craftsman and other historic properties dating back to the early 20th century.
Southwest Bend is particularly desirable for its riverfront properties, new developments and natural beauty, exemplified by the Deschutes River, which runs through most of the quadrant. Bordered by US-97 to the east and the Deschutes National Forest to the west, SW Bend enjoys both natural beauty and convenient access to other parts of town. SW Bend is home to the Old Mill District, a popular mixed-use development along the river with a variety of shops, galleries, breweries and restaurants. There are several planned golf and family-friendly communities in SW Bend, providing a variety of options for residents. SW Bend includes the neighborhoods of Century West, Southwest Bend, and Southern Crossing, each of which has a selection of parks and recreational facilities available.
For the Outdoor Enthusiast:
Century West
Century West is an ideal neighborhood for outdoor enthusiasts, as it is perfectly positioned near nature and the area's best outdoor recreation destinations. In a matter of minutes, Century West residents may go kayaking down the Deschutes, go skiing, snowboarding or mountain biking at Mt. Bachelor, or play a round of golf at any of the nearby courses. One of the city's most popular and fastest-growing new construction neighborhoods, The Tetherow, is also located in Century West.
For Craft Beer Lovers:
Southern Crossing
Residents of Southern Crossing enjoy convenient access to the many attractions in Old Bend. However, the neighborhood is home to one of the most popular destinations in the city, the Old Mill District. This popular mixed-use development along the river is filled with a variety of shops, galleries, breweries and restaurants. Southern Crossing has a number of local breweries in its boundaries, including the Crux Fermentation Project, Deschutes Brewery, Cascade Lakes Brewery, The Ale Apothecary, Immersion Brewing and GoodLife Brewing Company.
For Water Sports Enthusiasts:
Southwest Bend
Southwest Bend is primarily residential, which means you have a large number of homes to choose from — including a variety of new construction properties. Southwest Bend residents enjoy easy access to the Deschutes River, which runs along the western border of the neighborhood. Some of the most popular access points include River Rim Park and River Canyon Park.
The options in Northeast Bend are endless. It is an exceptional option for investors, as it offers a thriving rental market and ongoing subdivision development while the area increases in popularity. Plus, NE Bend is an ideal area for first-time home buyers, as it is the most affordable quadrant in Bend with an average home price of $369,837 (March 2019). The majority of homes in NE Bend surround the ever-expanding St. Charles Medical Center, which is the largest hospital in Central Oregon and a level 2 trauma center. Neighborhoods in NE Bend include Boyd Acres, Orchard District and Mountain View, each of which provide affordable housing options.
For First-Time Homebuyers:
Boyd Acres
Boyd Acres is situated in the northernmost portion of Northeast Bend. You'll find a variety of home styles in Boyd Acres, including several new construction properties. This is an excellent choice for first-time homebuyers, as Boyd Acres has relatively lower housing prices than Bend as a whole. The community straddles I-97 and the Cascade Village Shopping Center, which hosts a myriad of neighborhood conveniences.
For Families:
Orchard District
The name Orchard District is derived from the area's origins as an apple orchard in the 1930s. Today, the Orchard District is a primarily residential area filled with a number of parks, including the expansive Pilot Butte Neighborhood Park, which has a picnic shelter and tables, a playground, a plaza space, benches, and lots of trees providing shade. The Orchard District is ideal for families for its abundance of green space, proximity to downtown Bend, great schools and quiet streets.
For Investors:
Mountain View
Mountain View has seen consistent growth over the years. This easternmost community has expanded with the addition of new construction developments. Mountain View is home to the St. Charles Medical Center, which is the largest hospital in Central Oregon and a level 2 trauma center. Investors may be interested in purchasing an affordable duplex or rental home near St. Charles Medical Center as the area continues to grow in population.
Southeast Bend is ideal for those looking for more acreage and a laid-back community feel. SE Bend is known for offering some of the best remaining acreages and small ranches in Central Oregon, many with irrigation rights. There is a mixture of established communities and developing communities being added to SE Bend on a regular basis. Residents have the ability to access the many neighborhood conveniences along the western border of the quadrant near US-97. SE Bend includes the neighborhoods of Larkspur, Old Farm District and Southeast Bend, each holding a mix of both older and newer properties, many of which are situated on spacious lots.
For Larger Lots:
Old Farm District
As you can guess from the name, the Old Farm District was once filled with farmland and ranch properties, but has since been subdivided to accommodate the growth of the region in recent decades. However, land was not completely sacrificed with the addition of newer homes. This is a popular area for those looking for slightly larger lots, many of which are about a half-acre in size.
For the Laid-Back:
Larkspur
The pace of life is a bit slower and more laid-back in Southeast Bend, including Larkspur. This area hosts a mix of new construction developments and more established enclaves with older homes. Residents enjoy taking a neighborhood stroll through quiet streets, savoring the refreshing scent of juniper all the while.
For Acreage:
Southeast Bend
The land gets even more spacious as you travel south! The community of Southeast Bend holds some of the best remaining acreages and small ranches in Central Oregon, many with irrigation rights. Southeast Bend has a desirable laid-back country feel, complete with parks, a scenic golf course, and lots of farmland nearby.
Did you find your new neighborhood?
If you need further assistance with finding the ideal community (or your dream home!) in Bend, please don't hesitate to contact us. Our Central Oregon brokers know the city of Bend like the back of their hand.
Need more help getting to know the community? Check out our Newcomer's Guide to Bend, featuring 18 things new Bendites need to know, from grocery stores to dog parks, and hiking trails to breweries.