Spring has officially sprung in Lake Oswego! Just take a look at the flowers blooming, the clearer skies up above, the birds resting on green trees, and the warmer temperatures on the thermometer. There are so many ways to maximize the season in Lake Oswego, whether you're looking for a nearby hike or your idea of adventure is trying a new type of wine on an outdoor patio.
See how many activities you can check off your list this spring (and summer!) in Lake Oswego.
Explore Tryon Creek State Natural Area
Take an afternoon to explore Tryon Creek State Natural Area. Situated on the boundaries between Portland and Lake Oswego, this 658-acre park is the only state park in Oregon located within a major metropolitan area. Tryon Creek State Natural Area hosts 8 miles of hiking trails, including a paved all-abilities trail, plus 3.5 miles of horse trails, and 3 miles of paved bicycle trails. A suggested portion worth exploring is the easy-to-moderate hike starting at the nature center called the Ruth Pennington Trillium Trail.
Go to Oswego Lake
The city of Lake Oswego completely surrounds the beautiful Oswego Lake, a 420-acre lake available only to residents for boating, fishing and other water activities. The lake is perfect for outdoor recreation, but is also quite easy on the eye. Keep in mind that the lake is only open to Lake Oswego residents. Several properties in Lake Oswego enjoy scenic views of this beautiful lake and may easily access the water's edge from their backyard.
Eat on a Patio
Spring is often the start of patio season for many restaurants. Dine al fresco at one of the many restaurants in Lake Oswego with picturesque outdoor patios, including Five Spice Seafood + Wine Bar, Baird's on B, Riccardo's Ristorante, and Pine Shed Ribs and Barbecue.
Go Golfing
Photo Courtesy of Oswego Lake Country Club
Lake Oswego offers the leisurely lifestyle, surrounding natural beauty and pristine courses to create an ideal golfing community. Local golfers frequent the Oswego Lake Country Club, a prestigious members-only club with a myriad of amenities, including a pristine course built in 1924, and a historic clubhouse, which underwent a complete remodel in 2017. On the other side of the lake lies the public Lake Oswego Municipal Golf Course, a beautiful city-owned 18-hole par-3 facility with holes ranging from 74–179 yards.
Have a Picnic
Pack a picnic and make your way to George Rogers Park, a popular 26-acre riverside park offering scenic views of the river and wildlife. The park has a number of sports fields, a playground, various picnic areas, and beach access. It is also home to the Oregon Iron Company Furnace, a historic iron furnace built in 1866 and formerly used by the Oregon Iron Company.
Get Your Garden in Order
Spring is a natural time (no pun intended) to spruce up your garden. Head to Dennis' 7 Dees to find anything you might need in the garden department, including plants, flowers, gardening supplies, pots, home decor, gifts and more. Plus, Dennis' 7 Dees offers landscaping services and guidance for small projects to large-scale garden upgrades.
Enjoy Dinner — and a Show
On a rainy day, retreat to Lake Theater & Cafe, a unique theater with plush seating with a full food and drink menu. This historic theater serves a variety of food and drinks to enjoy while watching a movie in one of their two theaters, or simply taking in breathtaking vistas on the airy patio overlooking the lake. The main auditorium features stadium-riser seats, and the event space features cabaret-style seating with tables and chairs on the main floor and traditional theater seating in the balcony. Guests may eat and drink in both venues! Take a look at upcoming showtimes to plan your visit to Lake Theater and Cafe.
Shop at the Farmers' Market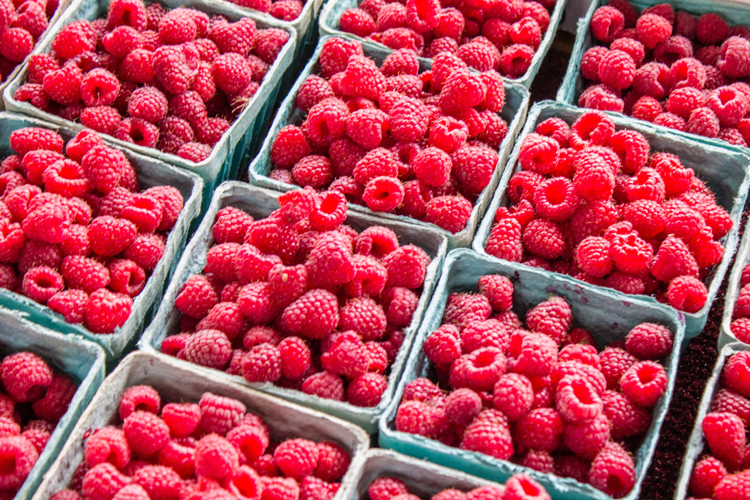 Starting in late spring, you can visit the Lake Oswego Farmers' Market on the weekend! The market takes place each Saturday from May through October. Explore the booths of over 80 vendors selling a variety of produce, meats, nuts, cheeses, artisan breads, jams, baked goods, fresh seafood and more.
Go Wine Tasting
The options are endless for the wine connoisseur in this wine-rich region. But thankfully, you don't have to travel too far to sample local wines. Situated in a rural setting (technically in West Linn), Oswego Hills Vineyard and Winery is an excellent winery with tastings offered every Sunday afternoon.
Visit a Local Brewery
Photo Courtesy of Stickmen Brewing Company
Locally brewed beer just tastes better. Head to Stickmen Brewing Company and sit on the outdoor patio to take in views of Oswego Lake while you sample a flight of beers and bite into a sandwich or a hearty entree. Stickmen has an exceptional weekday happy hour available in the bar areas only from 2–6 p.m.!
Be a Part of a Community Garden
Get a plot at the Community Garden at Luscher Farm, which was once a dairy operation owned by Rudie and Esther Luscher. The land was purchased in 1990 by the City of Lake Oswego, and today is an agricultural example used to educate visitors about local food and organic plant production. Request to grow organic produce at one of the 180 organic garden plots within the community garden!
Happy Spring + Summer!
What must-do springtime and summertime activities would you add to the list? Let us know in the comments below!