We may be biased, but we think Oregon is a pretty incredible state. With spectacular scenery, renowned businesses and gorgeous homes, there's so much to love about Oregon. Plus, did you know it's where the most consecutive backflips on a pogo stick occurred? Or where the largest cinnamon roll was baked? Or where the first bioluminescent primate was born?
That's right — Oregon residents hold a number of Guinness World Records, from jaw-dropping feats to downright silly achievements. Take a look at some of our favorite world records held in the state of Oregon!
Who: Wolferman's
When: April 10, 2018
Where: Medford, Oregon
Photo Courtesy of Guinness World Records
Gourmet bakery Wolferman's in Medford holds the record for the largest cinnamon roll, which weighed 1,149.7 pounds. They attempted this record as a way to commemorate the release of their new 5-pound cinnamon rolls and in celebration of National Cinnamon Roll Day. The massive cinnamon roll absolutely crushed the competition, as the previous title holder weighed in at just 609 pounds.
Who: Claire + Ann Recht
When: January 10, 2007
Where: Milwaukie, Oregon
The tallest female twins are Ann and Claire Recht from Milwaukie. The two were measured both horizontally and vertically three times on January 10, 2007 to confirm that they are each 6-foot-7-inches tall. And yes, they went on to play college volleyball.
What: Mill Ends Park
When: 1948
Where: Portland, Oregon
By atul666 from Portland, USA (Mill Ends Park) CC BY-SA 2.0, via Wikimedia Commons
Most Portlanders are well aware of this record. Measuring 2 feet across with a total area of 452 square inches, Mill Ends Park is the smallest park in the world, according to the Guinness Book of Records. This tiny urban park is situated in the median of Naito Parkway near the river in downtown Portland. It was designated as a city park in 1948 at the behest of city journalist Dick Fagan for snail races and as a colony for leprechauns. The park even has a small sidewalk around it for the leprechauns to utilize.
Who: ANDi
When: 2000
Where: Portland, Oregon
This glowing monkey holds a record that can never be broken. In 2000, the world's first bioluminescent primate was created — a rhesus Macaca mulatta called ANDi (an abbreviation for inserted DNA, written backwards). A team of researchers at the Oregon Regional Primate Research Center at Oregon Health Sciences University inserted a glowing gene obtained from bioluminescent jellyfishes into 222 monkey eggs. Of those, 126 grew into embryos in laboratory dishes and 40 of those were transferred to surrogate mothers. In total, only five pregnancies occurred and three fetuses were born — only one of which contained jellyfish genes.
Who: Juicys Food
When: July 2, 2011
Where: Corvallis, Oregon
Photo Courtesy of Guinness World Records
Juicys Food in Corvallis shattered two records with one enormous burger, weighing a whopping 777 pounds and costing $5,000. The burger was crowned the most expensive hamburger and largest hamburger commercially available on July 2, 2011. The hamburger is available for ordering with 48 hours notice for preparation time.
Who: Lars Clausen
When: November 12, 2002
Where: Tillamook, Oregon
In 2002, Lars Clausen traveled 9,125.97 miles by unicycle, starting in Tillamook and finishing in Los Angeles, while crossing through 48 states in between. The journey took nearly seven months to complete. The ride was a fundraiser for the church which Clausen pastored.
Who: Henry Cabelus
When: October 7, 2017
Where: Eugene, Oregon
Photo Courtesy of Xpogo
Henry Cabelus completed 20 consecutive backflips on a pogo stick in Eugene on October 7, 2017. The record was adjudicated by Xpogo, an extreme pogo community.
Who: Willamette University
When: August 28, 2015
Where: Salem, Oregon
Willamette University in Salem hosted the largest game of Red Light/Green Light in August 2015. A total of 1,203 people participated in this game! That must have been a very confusing "intersection."
Who: Crew of the SS Legacy
When: October 26, 2017
Where: The Dalles, Oregon
Photos Courtesy of UnCruise Adventures
Measuring 48.06 inches in diameter, the largest pair of googly eyes was recorded on October 26, 2017. The crew of UnCruise Adventures' SS Legacy in The Dalles decorates their ship with large googly eyes each year, so they took their tradition to the next level by breaking a world record.
Who: Bob Brooks
When: June 22, 2011
Where: Albany, Oregon
Albany resident, Bob Brooks, possesses the world's largest collection of official fireman's patches with a grand total of 8,158 patches. Brooks has been collecting the patches since 1985 and served in the fire service for 35 years. The entire collection will be displayed at the Oregon Fire Service Museum and Learning Center in Salem.
Who: Jack Rising
When: December 16, 2017
Where: Eugene, Oregon
Eugene resident and diabetic Jack Rising may not have the fastest half marathon time — but he does have the fastest half marathon time while dressed as a vegetable. That's right. For the Eugene Holiday Half Marathon, he dressed as a vegetable and made this record-breaking attempt in order to raise money and awareness for the Juvenile Diabetes Research Foundation and inspire other people with disabilities to participate in athletics.
What: Sandals
When: 1938
Where: Fort Rock Cave, Oregon
The oldest example of footwear was found in Fort Rock Cave by archaeologist Luther Cressman in 1938. Using carbon samples, the shoes were dated to 9,300-10,500 years old. They are made of sagebrush and are likely to have been worn by native North Americans. The Fort Rock Cave sandals are now on display at the University of Oregon Museum of Natural and Cultural History in Eugene.
Who: Daniel Loriaux
When: June 27, 2012 + July 1, 2012
Where: Tigard, Oregon
In the summer of 2012, Daniel Loriaux snatched two super impressive records at Club Sport Oregon in Tigard — the most basketball three pointers in one hour and the most basketball three pointers in 24 hours. For the first record, he made a grand total of 1,077 three-pointers in one hour. And in 24 hours from June 30 to July 1, he made 10,381 three pointers with a shooting accuracy of 75.67 percent.
Who: Jeff Dupont
When: February 12, 2012
Where: Springfield, Oregon
Jeff Dupont completed the longest forward jump on roller skates, measuring 20 feet and 3.36 inches, at the Willamalane Centre for Sports in Springfield, Oregon. This jump was completed without the use of a ramp.
Who: Ann Patricia Hunt + Elizabeth Ann Hamel
When: May 1, 2014
Where: Portland, Oregon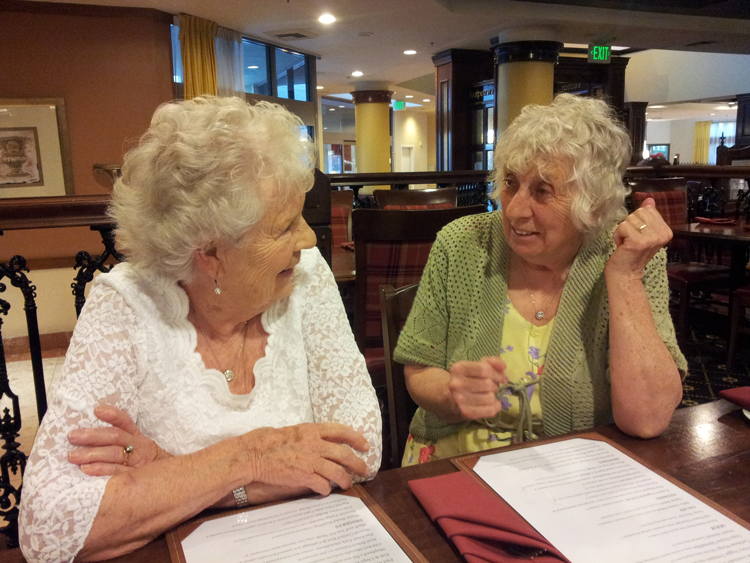 Photo Courtesy of Guinness World Records
And last but not least, a story that will tug at your heart strings. The longest separated twins are Elizabeth Ann Hamel and Ann Patricia Hunt, who were separated at birth for 77 years and 289 days of their life. They were born to their unmarried mother Alice Lamb in Aldershot, Hampshire, UK in 1936 and were separated for adoption shortly after. Ann grew up in the UK unaware of her sister, Elizabeth, who lived in Portland. The two were reunited in California on May 1, 2014.
Do you think you can beat these records?
Let us know which you plan to attempt — but be sure to roller skate, pogo stick, unicycle and bake at your own risk!