Based in Hasson's Bend office, Team DeLay is a dynamic and talented team with four members, each providing a robust repertoire of experiences and skills.
The team formed in 2012 as Edie and Sam DeLay decided to pair up to bring an even higher level of service to their clients throughout Central Oregon. In 2013, Maureen "Moe" Kohal joined with a desire to bring her professional home-building background to serve the team. Sharon Nyberg joined in 2017, complementing the team's deep connections within the community and extensive marketing and sales experience.
Meet Edie DeLay
Recognized as one of the region's most respected brokers, Edie DeLay has assisted with more than 500 transactions since she began her real estate career in 2004. Edie and her husband, Mark, moved to Tumalo in 1991, where they raised three children.
Edie has maintained a lifelong passion for real estate, as her father was a tradesman and her husband, a building contractor. Before she was a broker, Edie worked closely with an interior designer and building contractors while she raised her family.
"From investment properties to fixer-uppers, from first-time home buyers to investors, I've seen it all," says Edie, who works hard to stay on top of current market trends. "From boom to bust, and now back to a healthy market, it has been quite an experience."
Edie balances her career with an active lifestyle exploring all that Central Oregon has to offer. In her free time, she enjoys spending time with her grandkids, traveling, gardening, or camping in the wilderness.
Meet Sam DeLay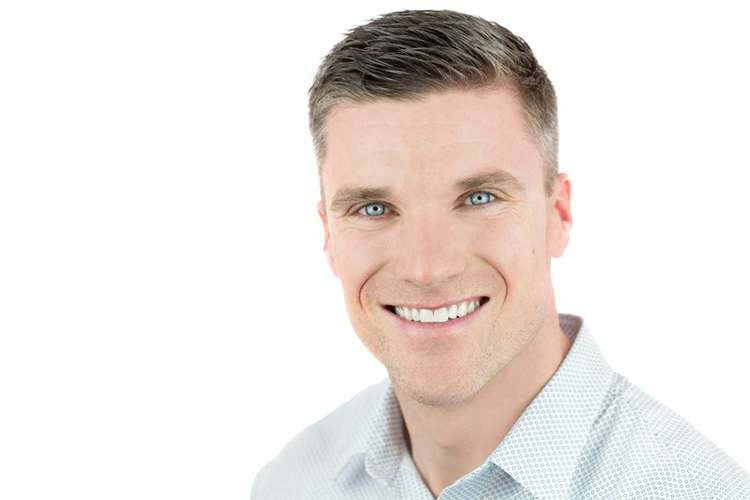 Sam DeLay grew up in Central Oregon, building houses with his dad. This inspired a love for homes — not just the materials, products and finishes, but the values and meaning of finding a place to call home. Sam has a passion for helping people reach that ideal and their individual real estate goals. With his extensive construction background and business experience, Sam brings knowledge and innovation to Team DeLay.
However, Sam's most important job title is being a father to his three children, Grace, Calvin, and Mary Jane. Sam and his wife, Jen, have been married since 2009 and spend much of their days riding bikes, coloring, reading books, playing catch, and wrestling.
If there is any time between serving clients and raising a family, you might find Sam at the Crossfit gym, at a Bend brewery with friends, hiking, or snowmobiling on nearby snow-packed mountains.
Meet Maureen Kohal
Ever since childhood, Maureen "Moe" Kohal has been passionate about creating a sense of home. She helped her father remodel their family home and even built her first beach apartment at the age of 17. Since then, building and remodeling homes, and furnishing them to be warm and lovely, have been her life's work.
Moe and her husband, Dane, built a home in Sunriver in 1990. Soon after, luxury home builder Steve Madsen asked Moe to join him professionally, which kickstarted a 22-year career as an executive in the luxury home building market. She spent those years constructing and finishing hundreds of homes built by talented developers. Moe then worked in marketing and sales for Bend Furniture & Design before joining Team DeLay at the Hasson Company in 2013.
Moe spends the majority of her free time with friends and family and is passionate about supporting the community and its many organizations, especially those benefitting local arts and culture.
"I love what I do for our clients, and I love living a creative life at home," says Moe. "We enjoy entertaining our friends and family, tasting wine, creating good meals and making memories."
Meet Sharon Nyberg
Once a "big city" girl living in the Midwest and on the East Coast for 36 years, Sharon Nyberg has found herself drawn to a simpler lifestyle. After an 18-year career in the pharmaceutical advertising industry, Sharon moved from Chicago to Bend in 2004 with her dog.
Sharon enjoyed the laid-back lifestyle in Central Oregon but was still driven to apply her marketing and sales skills in an innovative way. She owned and operated DogWatch Hidden Fence Systems in Bend for many years, during which time she was able to apply her diligence, professionalism, and care for her clients and the community of Bend as a whole. After seven years of success, Sharon sold the company and pursued her passion for real estate, joining Team DeLay in 2017.
Sharon and her husband, Michael, now live on a farm in Tumalo with their horses, dogs, cats, and goats. She shows her horse competitively in the jumper arena and begins each day with a morning ride. Sharon and her husband find farm living to be both inspiring and energizing.
More About Team DeLay
All four members of Team DeLay are passionate about the communities within Central Oregon, and love sharing their favorite aspects with clients and friends. They especially appreciate the tight-knit and approachable community in Bend.
"Bend, even in all its growth, is still a town where anywhere you go, you will see a familiar face and run into a friend, either new or old," Sharon said. "It has come a long way from the days of being a lumber town but most here still are striving to keep it real and keep it simple."
One of the team's favorite local businesses is Thump Coffee on York, where they go for awesome coffee and pastries, the pleasant atmosphere, and the amazing views of the Broken Top. They also frequent Jackson's Corner, which they consider the perfect neighborhood hangout for a meal with family or friends. Another favorite is The Footzone, a running store that acts as a focal point for the community to gather. There are few things more "Bend" than that!
Contact Team DeLay
Team DeLay is a trusted resource for buying and selling homes in Central Oregon. They serve the entire region, which includes Deschutes, Jefferson, and Crook Counties. Contact them today to team up with this talented group with extensive knowledge about the area, from new construction homes to new restaurants to try!